Logic advisers named amongst the UK's top-rated – all the latest news
Your quarterly update is designed to keep you posted on the latest goings-on here are at Logic. And after a busy end to 2019, we're showing no signs of slowing down as we forge ahead into 2020.
Alongside accreditations and exam success, we've also found time to volunteer in the local community and be recognised by VouchedFor in their list of the UK's top-rated financial advisers.
Logic advisers named amongst UK's top rated
VouchedFor's '2020 Guide to the UK's Top-Rated Financial Advisers' was published in The Times this month, and our Logic advisers are both recognised on the list.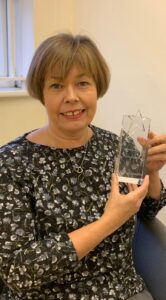 Released in partnership with VouchedFor – a website listing the most trusted financial and legal advisers around the UK – the aim of the list is to promote the value of great financial advice, shining a light on 'those advisers who are consistently doing an excellent job for their clients. As decided by… their clients!'
And that means that our inclusion on the list is entirely down to you! We're very proud of the work we do here at Logic and it's great to know you feel the same way.
Christmas exam success
Following on from Lindsey joining Harj as Society of Later Life Advisers (SOLLA) accredited, there's more exam success to report. Emma, our Financial Planner, passed her AF1 and JO2 exams just before Christmas, which moves her along the path towards achieving Chartered Financial Planner status
Upskilling and personal development are important to us here at Logic. We strive to give you the best advice we can, helping you make the most of what you have so that you can do the things you want. And that's why we refuse to stand still.
Chartered Insurance Institute qualifications mean that we can continue to give you the simple, clear and logical advice you need. And our SOLLA accreditations allow us to further specialise and tailor that advice.
Massive congratulations to Emma, and to Lindsey too.
Helping schoolchildren avoid scammers
Lindsey and Harj have been giving up some of their own time recently to run financial education sessions in schools.
As part of a voluntary Personal Finance Skills initiative, Lindsey has so far delivered three sessions at a north London school and is set to hand the baton over to Harj this month. Part of a wider project to educate schoolchildren on money matters, the focus of the sessions so far has been to help young children avoid scams.
With cybersecurity in the news, and children increasingly hard to part from their electronic devices, the lessons are timely ones.
Well done to Lindsey and Harj for taking the time to involve themselves in this worthwhile project. If you're interested in us running a session in your or your child's school, please get in touch at info@logicfinancialservices.co.uk or on 01491 612 754
'Archer of the Year' crowned at annual Business Planning event
And finally, Logic's annual Business Planning event took place at the Luton Hoo Hotel back in November. It was a huge success and we came away with clear plans for 2020 and an eagerness to get them implemented.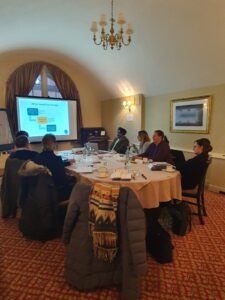 And with the business element of the day wrapped up, the games could begin.
Following independent adjudication, Operations Manager, Susi, was crowned 'Archer of the Year' and trainee paraplanner Katie (who joined the company only weeks earlier) took home the snooker prize. Congratulations to you both!
Thanks to everyone who attended for a massively successful day. You can click here to read more about the event.