Time to give back
Each year at Christmas we like to use a percentage of our revenue for the benefit of a local good cause, whether it's donating a financial sum or doing a charity-based event.
This year we once again chose to provide a donation of food and other essential items to the One Can Trust, a registered charity based in South Buckinghamshire and therefore close to our offices in Watlington.
The Trust aims to address the growing crisis of food poverty by collecting over £200,000 worth of food every year from all over the community, sorting and storing it then creating food parcels. In partnering with almost 100 front line agencies who refer people to them for food aid, it has fed well over 30,000 adults and children since it was set up.
Harj & Harmit have the largest car at Logic so their family spent a morning running around a major supermarket to buy the items so desperately needed by the charity.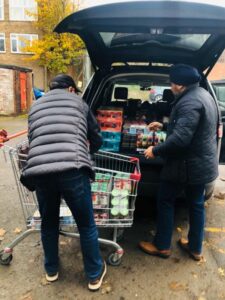 Thanks to our donation, along with those of many other people and organisations, the charity's stock levels are now looking much healthier, enabling them to help more people over the coming weeks.
We are now proudly displaying the charity's 'Thank You for Being Harvest Heroes' poster around the Logic office.